CEEE Alumni Group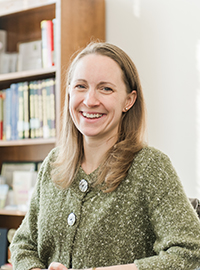 By CEEE Alumna Cara Martin
When I graduated from the University of Maryland, I was incredibly relieved to have finished my program. Grad school was tough! Between the classes and the research, the long nights and the setbacks – I was ready for a more consistent schedule and a steady paycheck!
But as I've progressed through my career, I've recognized just how much CEEE provided me through my graduate education and how much that time in life has meant to me. Strong fundamentals and research methods are a given, but I realize more and more that CEEE was not just about my degree or the career skills obtained. My time at CEEE also meant connection, friendship, and community. Through the relationships I established at CEEE I've been able to build a network and do more within the HVAC industry than had I not been a part of it.
So it is in this light that we are excited to share that there are currently efforts to expand the connection between CEEE alumni and grow the network even stronger. We are currently working with the University of Maryland to establish a new CEEE Alumni Group. This group would allow alumni to stay connected, meet other alumni who went through the University at a different time, and share in the common goal to better our industry and our world.
What would you like to see from the alumni group? Please register and share your thoughts on how you'd like to connect with us here.
Looking forward to connecting,
Cara Martin
CEEE Alumni Group Chair
Published August 13, 2021