Graduation Announcement: Gyeong Sung Kim, Ph.D.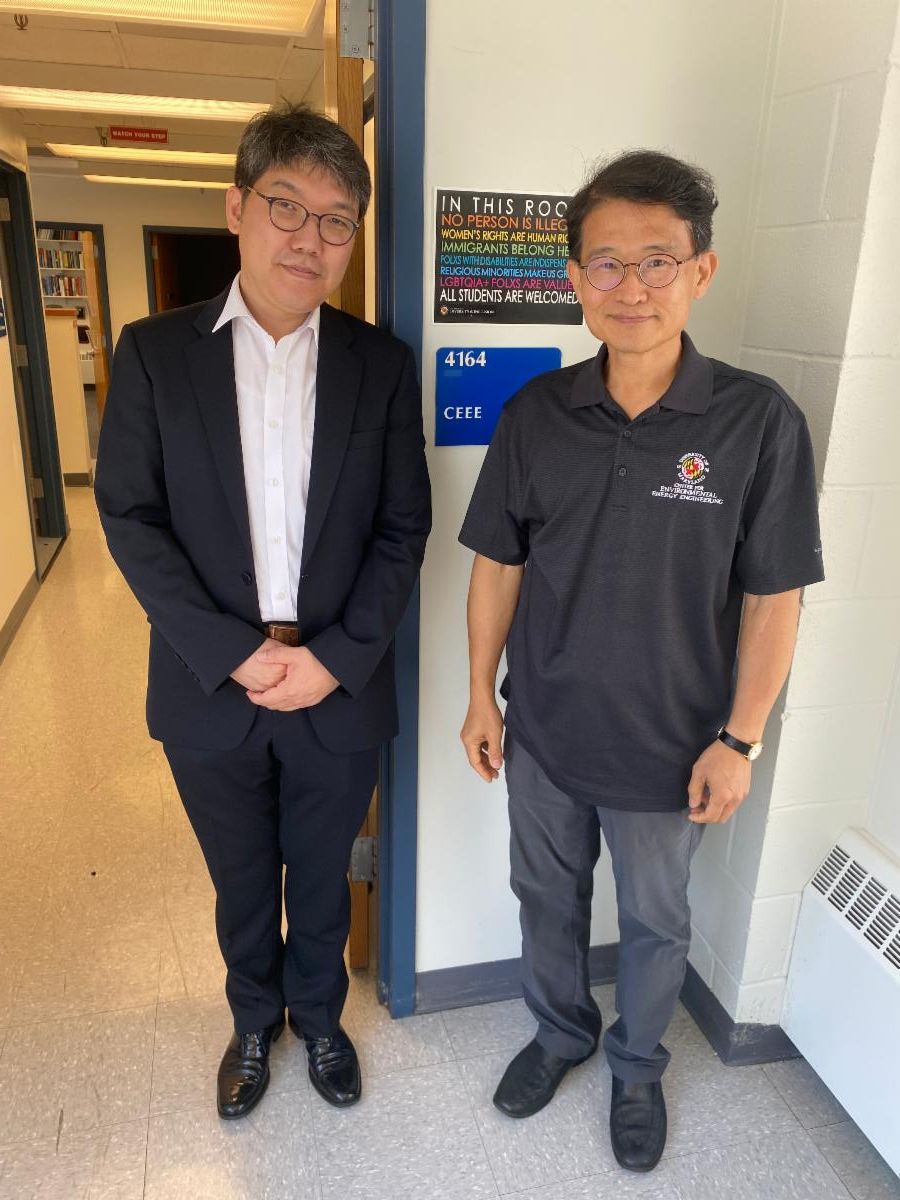 CEEE graduate research assistant Gyeong Sung Kim received a Ph.D. in mechanical engineering from University of Maryland this summer. He successfully defended his thesis this July and will graduate this summer. He joined CEEE in 2017 and was a part of the Energy Efficiency and Heat Pumps (EEHP) research consortium group.
His thesis is titled
"Heat and mass transfer analysis and performance improvement for air gap membrane distillation".
Upon graduation, he will return to South Korea to work at K Water (Korea Water Resource Corporation), where he specializes in hydraulic energy potential and asset management protection.
Published July 29, 2022